Cabman ECO for your BCT
Your company and your drivers smartly en route
With Cabman ECO for the Cabman BCT, you don't just save on fuel and maintenance, you also get a comprehensive analysis of your drivers' driving behaviour. All data is collected by the BCT and fed back to an online portal. In addition, Cabman ECO provides feedback to the driver via the BCT during and after the shift.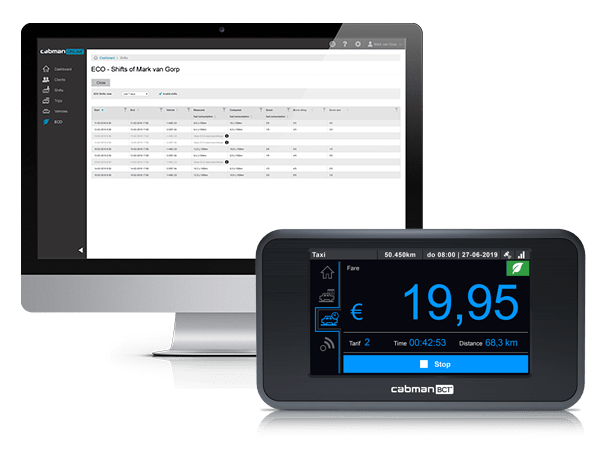 Insight in driving behaviour and fuel consumption with Cabman Eco
The driver is tested on a number of points such as hard braking, revs, prolonged idling and the speed when turning corners. A scoring system is linked to these points. This system gives the drivers scores for the various components.
Determining the scores
At the end of the shift, the BCT shows all the scores. In addition, the driver receives during the shift various reports via the BCT to make him or her aware of his/her driving style. The scores are determined on the basis of the national average. These averages are continuously adjusted and provide a picture of how your drivers drive compared to the national average.

Scoreboard
Via the online platform entrepreneurs can view the driver scores. You can view the averages and the results per shift. This gives you a good idea of the driving style and fuel consumption of the drivers on duty. It is also possible to compare the drivers with each other by means of the scoreboard.
All benefits in a nutshell
Save on fuel consumption;
Judge your drivers on their driving behaviour;
Reduce CO2-emission;
Optimise the quality of your service;
All information is linked to the completed shifts.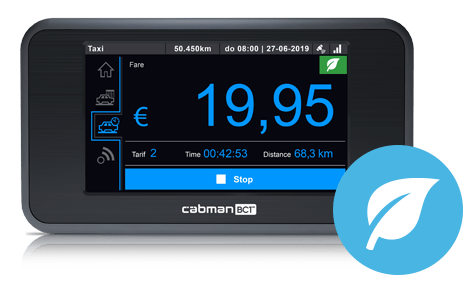 The ideal add-on for your BCT
The ECO-module can easily be activated and fully integrated in your Cabman BCT. For Cabman ECO a CAN-Interface is installed before reading extra information from the vehicle. Cabman ECO is only available when using a GPRS signal.
Would you like more information?
Are you interested in Cabman ECO? Then please contact us!
Have a look at our other products: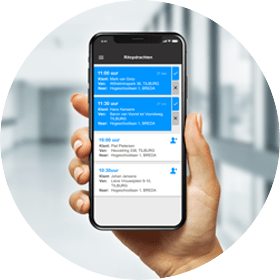 BCT Remote
Cabman BCT Remote is the app that gives you mobile insight into all trip information regardless of where you are. Accepting and reporting trips is easy from a distance via the app.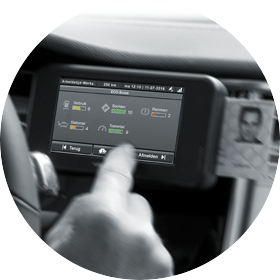 Cabman BCT
The Cabman BCT not only makes it easier to keep track of work and rest times, but the device can also receive and report empty journeys using data communication.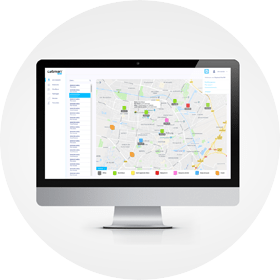 Cabman Data
Cabman Data is the online platform that gives you more insight into all the data from the BCT. The platform offers a live overview, various reports and much more.