Cabman Mobile Booking
Your solution for profitable customer loyalty
No hassle, no trouble, and simplicity is key; that is why we have developed our bookings app. In addition, the Cabman booking app is an extension of the existing online bookings form, and can be connected to different types of taxi dispatch software.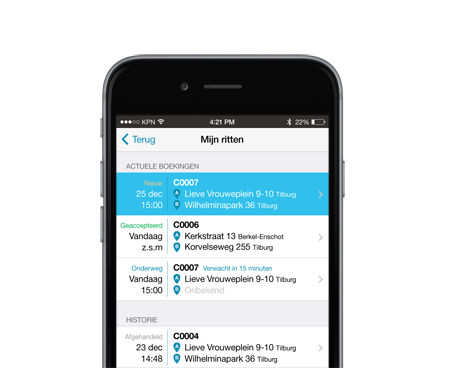 Accessible for your clients
You can physically offer your services at hotels, restaurants and other companies by setting up the app at a fixed location, for example. The status of all bookings can easily be checked in one convenient overview.
Availability
Cabman Mobile Booking is available for iOS and Android. This app can be downloaded from the App Store and Google Play Store. You can decide to oblige your customers to log in to the booking app.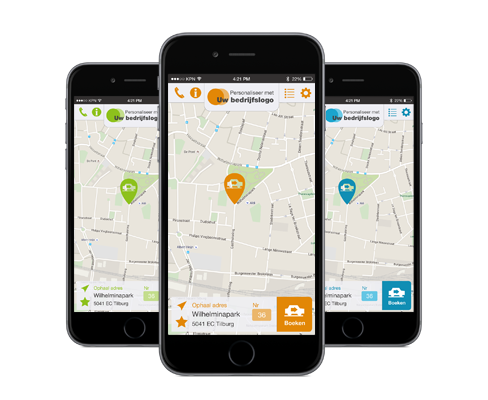 Personalise the app
The Cabman booking app will be tailor made to your preferences. You can determine your own logo and colour scheme, ensuring that the app matches the style of your company and is recognisable for your customers.