Cabman Kiosk
Safely depositing money has never been this easy.
With the Cabman Kiosk, the days of confusion about how much cash was received are over. Drivers can use their driver card to identify themselves and deposit the cash from their shift safely and in a controlled manner.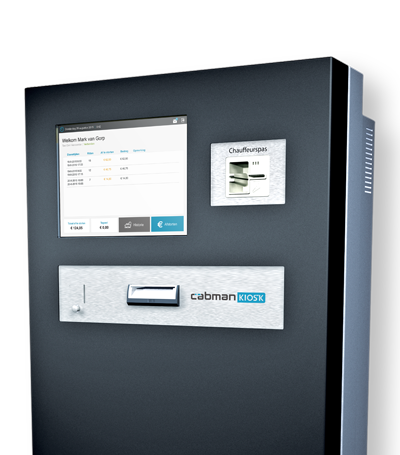 Benefits
The Cabman Kiosk is connected to your taxi dispatch software, which means that all information is submitted to your systems immediately. The Cabman Kiosk is safe and can serve as a secure vault as well. In addition, the Cabman Kiosk can easily be mounted to an existing wall.
All benefits listed:
Live connection with your taxi dispatch software
Log in with a driver card or driver code
Large and clear touchscreen
Intuitive operation
Easy to install
Software can be expanded with new options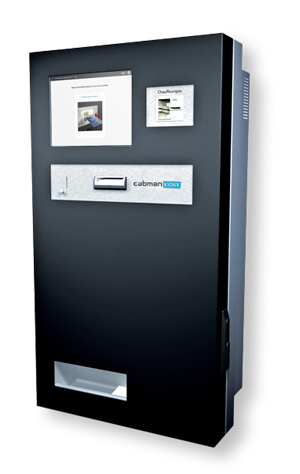 Functions of the Cabman Kiosk
The Cabman Kiosk is directly connected to the taxi dispatch software and can be accessed by drivers, managers and administrators. The Cabman Kiosk has various functions and is easy to operate.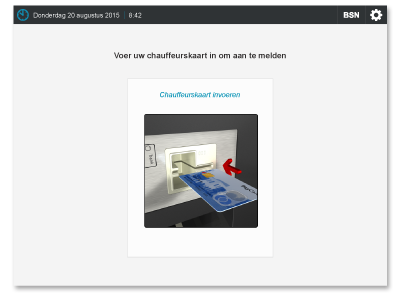 Log in with Driver Card
The driver can log in with their driver card and personal pin code. The manager can log in with a unique pin code, gaining access to the various available options of the Cabman Kiosk.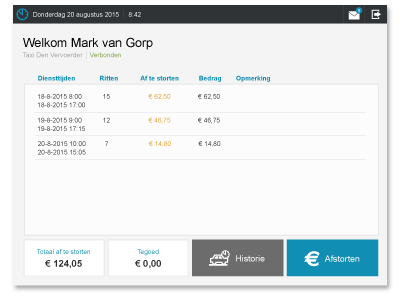 Safe deposit
The driver can see the shifts and outstanding amounts at a glance. The driver can deposit the cash with the press of a button.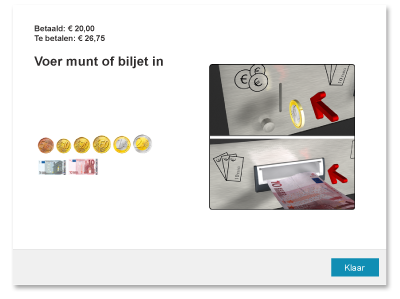 Receive change
The driver can easily deposit their cash, as well as receive change.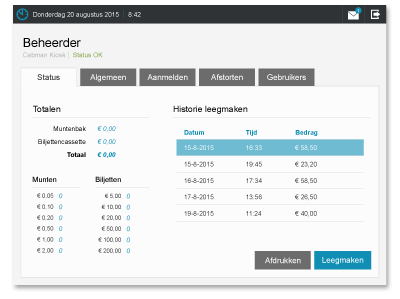 Easy to manage
In the administrator screen you can see the current status and totals. The administrator can also access various settings through this screen.

Technical specs
Compact case
Can be mounted on or in the wall
Separate storage of banknotes and coins
Money containers secured with their own lock
Closes with a high-quality lever handle lock
Banknote and coin reader
Possible to provide change
Capacity of up to a 1000 banknotes
Deposit receipt via integrated printer
Would you like more information?
Depositing cash safely and correctly has never been easier than with the Cabman Kiosk. Want more information about our smart deposit box? Please contact us!
Have a look at our other products: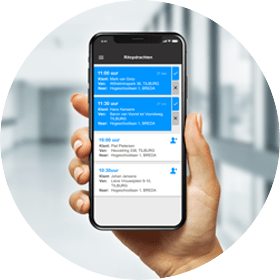 BCT Remote
Cabman BCT Remote is the app that gives you mobile insight into all trip information regardless of where you are. Accepting and reporting trips is easy from a distance via the app.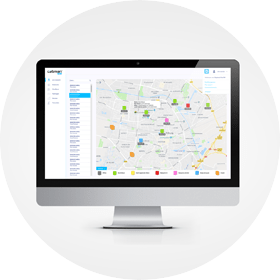 Cabman Data
Cabman Data is the online platform that gives you more insight into all the data from the BCT. The platform offers a live overview, various reports and much more.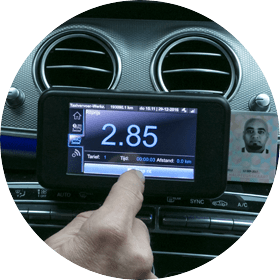 Cabman BCT
The Cabman BCT not only makes it easier to keep track of work and rest times, but the device can also receive and report empty journeys using data communication.