Courses on your business location
Besides our expanded internet courses, we also offer courses / training on location. Our colleagues would love to stop by and train you and your staff for an optimum use of our Cabman products.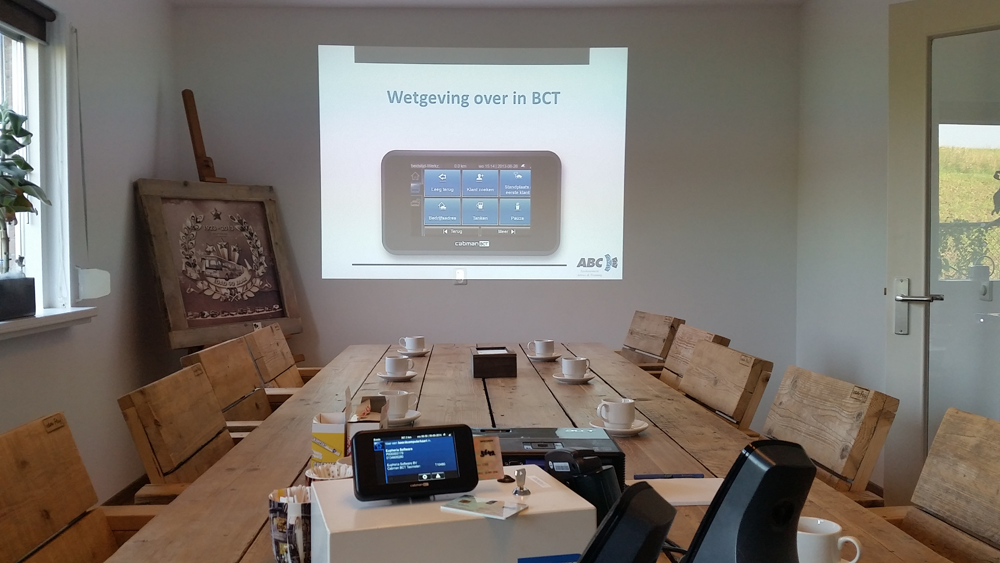 Use our course room
We also offer you the possibility to use our very own course room at our office in Tilburg. We also have colleagues available there to make you and your staff familiar with all our Cabman products.